Low Profile Gutter Toppers that Protect Your Property and Add Value to Your Home
---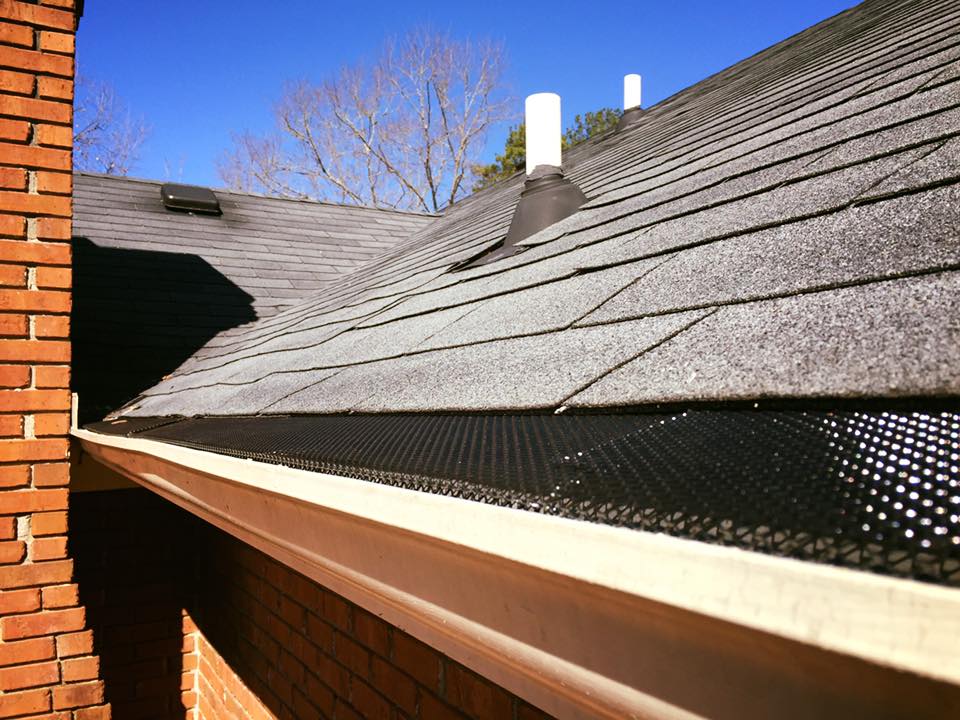 Gutter Guys of Middle Georgia is an authorized distributor for a select variety of gutter protection guard solutions that we recommend, depending on your roof and gutter system. Over the years, we've learned what systems work the best and only feature high quality gutter protection guards. Gutter protection installations can often be completed within a few hours and can be installed on existing or new gutters.
---
How do Gutter Toppers work?
Gutter toppers allow water to enter the gutter, while keeping leaves and debris out. The low profile design can be custom fit to any home and adjusted to any roof pitch. The opening is large enough to handle heavy rains, while shedding leaves off of the cover. Gutter toppers also keep birds and unwanted pests out of your gutters. Overall, gutter protection guards not only add beauty and value to your property but are a smart investment for any home or business.
Benefits of Gutter Toppers
Our premium gutter toppers prevent leaves, pine needles, twigs, and other debris from clogging and damaging not only your gutters, but your siding, paint and facia board as well. In some locations, birds can build nests in unprotected gutters and cause damage to your property when they become clogged. Installing guard will greatly reduce potential clogging, maintenance, and water damage.
VIDEO DEMONSTRATION
Gutter guards have quickly become popular in the residential and commercial improvement market, and home owners as well as business owners should take a serious look into having them installed. There are many reasons to have the gutter guards installed. One reason is cleaning gutters is a very dangerous task. There are many accidents every year while attempting to clean gutters. People fall of ladders and even damage there roof. Another reason is it lessons environmental issues. Leaves, twigs and other detritus clog up the gutters providing a perfect place for molds, spores and other pests which can cause major damage. Damages would be allergic response to people in the office and could rot the structure of your building. Another reason is it is a good financial investment. It will save you money from having your gutters cleaned and adds value to your office.
Visit our YouTube Channel for more Video demonstrations